First Nations Internship Program
Applications are open now for the First Nations Internship Program (FNIP), an initiative of the South Australian Film Corporation (SAFC) and Channel 44 to provide career pathways for First Nations screenmakers.
The FNIP provides 80-hour internships in which First Nations screenmakers are mentored across key creative and crew roles, including hands-on experience in television production, to learn new skills and create original content.
Over the past few years this partnership has provided an important platform for First Nations voices, including Mob Talks, a series created and produced by participants of the First Nations Internship Program to address social issues in First Nations communities with funding secured through the Community Broadcasting Foundation. Also First Nations Fringe, a series profiling First Nations artists performing in the Adelaide Fringe, including musicians Electric Fields, comedian Josh Warrior and actor Elaine Crombie. As well as providing opportunities to work on a wide range of C44 productions, from documentaries to social media content to live events.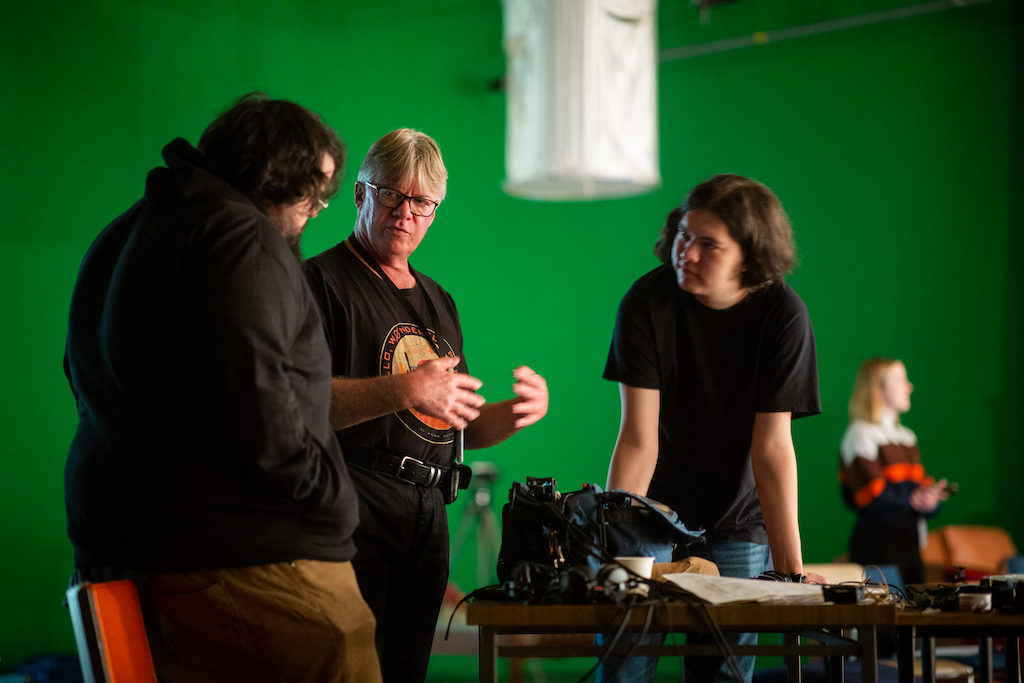 "I got a ton of experience through the First Nations Internship Program and found it very rewarding. It helped me to develop my skills and gave me the opportunity to produce a whole series of Mob Talks, from concept to broadcast. And it also helped me secure a post-production attachment on Warwick Thornton's Firebite – a really exciting opportunity I am very thankful for as someone who grew up watching his films!"
"Mob Talks as a series is really important, not just for this state but for this country. It gives training and ability to First Nations creatives and First Nations people that want to be involved in the screen industry, and possibly more importantly, it elevates the voices of Aboriginal people."
What duties interns do will depend on current skills and experience, the opportunities available at the time of the internship, and what skills interns would like to learn, but might include such roles and functions as
Assistant Producer
Marketing Assistant
Broadcast Assistant
Production Assistant, or
Editor
Applicants must be of Aboriginal and or Torres Strait Islander descent.
Applicants must be based in South Australia.
Applicants must have an interest in TV production.
Some filmmaking experience is preferred but not essential.
Commitment to 80-hour internship with Channel 44.
Office-based, preferably 9.30am-5pm x 1 day per week but hours may be negotiated.
Some weekend and out-of-hours work required.
Ability to work as part of a team.
Please complete the below form and tell us more about yourself. What sort of work would you like to do? What's your current experience? Have you worked on other productions? Are you studying?
Got questions? Please feel free to call Albert Jamae on 0420 98 4239 or email albert.jamae@c44.com.au.