The Adelaide Film Festival opened in rockin' style last night with the premiere of The Angels: Kickin' Down The Door.
Over 900 attendees filled the Cinema Place precinct to welcome the now-annual festival, opened by Premier Peter Malinauskas, before a screening of a documentary about seminal Adelaide rock band The Angels, who came hurtling out of Adelaide in the 1970s with the searing guitar sound of brothers John and Rick Brewster and Doc Neeson, a frontman who was beyond intense. 
Songs like Am I Ever Goin' to See Your Face Again, Take a Long Line and No Secrets remain etched in Adelaide's DNA. Adelaide director Madeleine Parry (Hannah Gadsby: Nanette) has chronicled how The Angels became a behemoth of the local rock scene on the path to international success … until they just missed their chance. 
The Angels: Kickin' Down The Door is a surprisingly intimate documentary, with band members' home videos and never-before-seen photos, exploring the internal tensions that strained relationships to breaking point, even while producing incandescent rock 'n' roll.
Adelaide Film Festival cements Adelaide's place on the international stage as a hub of vibrancy, creativity, and innovation. Over twelve days this world-renowned festival provides a wide range of opportunities for festival goers to be inspired, entertained, and educated, through a unique program of the best of global and national cinema, forums, collaborations, and special events.  
AFF celebrates diversity and excellence through creative storytelling and provides a strong platform for new and emerging Australian talent.
The Angels: Kickin' Down The Door screens again at Odeon Star Semaphore, followed by an exclusive acoustic set by The Angels, on Saturday 29 October. Tickets are available on the Adelaide Film Festival website.
For more news about Adelaide arts and culture, subscribe to our newsletter and get C44 in your inbox!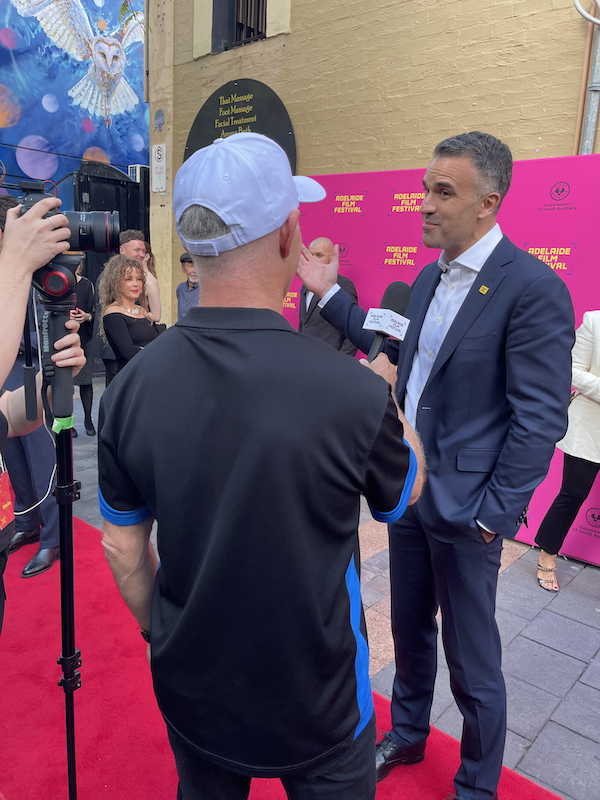 Premier Peter Malinauskas interviewed by the C44 team.